BARRELS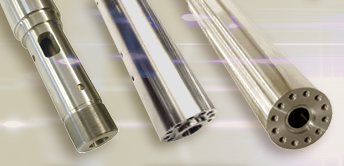 Barrels can be resleeved at a considerable cost savings over replacement. Depending on your application, your barrel can be resleeved with one of the following lines:
• D-2 Tool Steel
• CPM®-10V Tool Steel
• CPM®-15V Tool Steel
• CPM®-420V Stainless Steel

SFP can inspect your old, worn out barrel for FREE. That's right, there is NO CHARGE for an inspection.
Read more