SAFETY IS NO ACCIDENT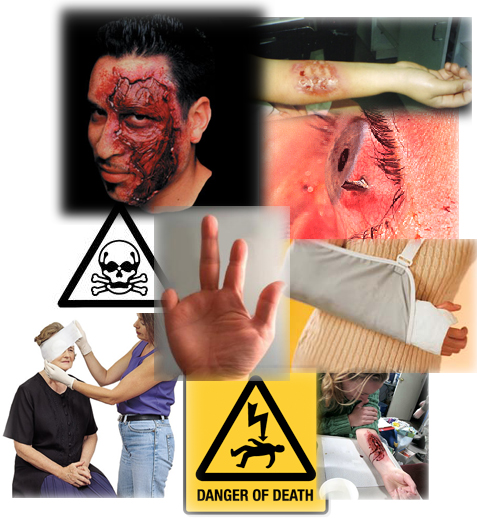 TAKE THE QUIZ - EARN FREE COUPONS
(Click Here to Take the Safety Knowledge Quiz)
According to the Bureau of Labor Statistics there were 3.9 million non-fatal work related
injuries and 5,700 occupational fatalities in the manufacturing industry during 2006.
DON'T BE A STATISTIC!
Services for Plastics offers a full-line of safety equipment and accessories.
---
Our complete line of Safety Glasses offers unsurpassed protection. All styles meet or exceed ANSI Z97.1 requirements to prevent eye injuries.

---

Anti-fatigue Floor Mats take the stress and strain off legs and feet while minimizing tripping hazards. The finest industrial floor matting on the market today.

---

SFP Mold Chutes are designed to prevent parts from scattering randomly in the "drop zone". They insure your parts land on the conveyor or in the packaging case, rather than on the floor.

Because they open and close with the mold, our crystal clear Mold Shields reduce scrap and eliminate contamination while ensuring parts don't scatter in the mold area.

---

SFP carries a full-line of Gloves for every task imaginable. From driving gloves to disposable latex gloves, we've got your hands covered.

---

A reliable Voltage Sensor is an imperative safety device when working around electrical sources. Get yours today from SFP.

---

SFP universal Coupler Safety Clips fit most air, water and oil couplings.
Available in blue or red for Series 200, 300, and 500 Water Quick Connect Couplings.

---

Ergonomically designed Gate Cutters reduce hand strain and increase production. The ideal choice for repetitive cutting tasks.