Services For Plastics can resharpen almost all makes and models of blades and knifes at a significant cost savings over new blades. SFP resharpens all granulator knives including bed knives, rotating fly knives, Wortex/Conair fly knives and helical knives.
The condition of your grinder bed knives and rotating knives is key to grinder and granulator performance. Having blades that are properly sharpened will:
● Increase Cutting Rate Efficiency,
● Decrease Fines, and
● Decrease Noise.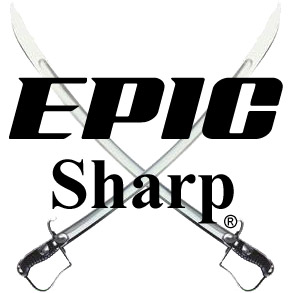 EPIC Sharp® Granulator Blade Edges provides the highest quality steel and dimensional tolerances that you can find for your blades and knives.
For more information, click here.
$$$ Per inch for each angle

Keen Edge Rotary Blade
(Single-Angle)
$$$ Per inch for each angle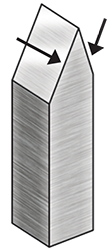 Reverse Bevel Rotary Blade
(Double-Angle)
$$$ Per inch for each angle

High Shear Rotary Blade
(Double-Angle)
Segmented Helical Fly Knives
(3-Tooth)
$$$ Per tooth