New Items Available from Services for Plastics, Inc.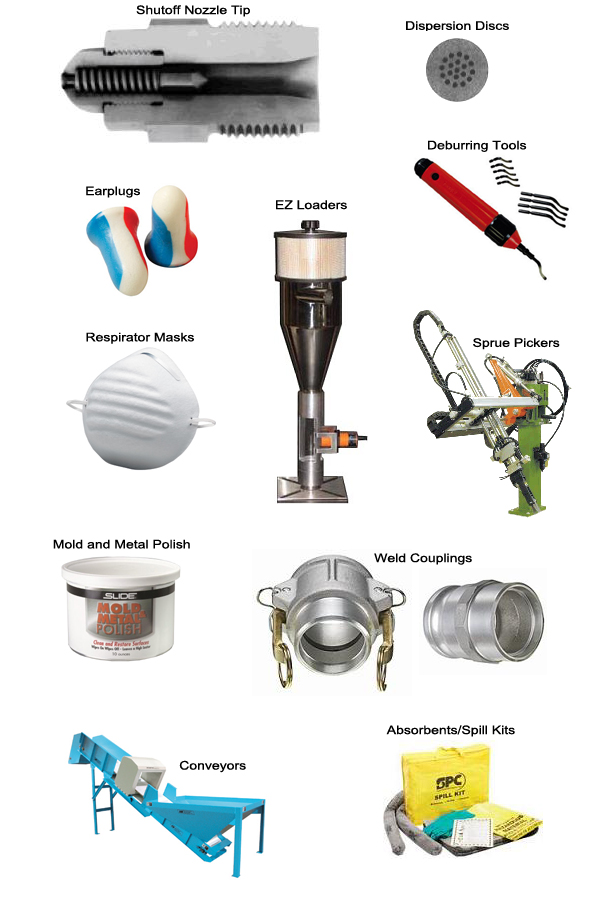 Shutoff Nozzle Tips, Dispersion Discs, Earplugs, EZ Loaders, Deburring Tools, Respirator Masks, Sprue Pickers, Mold and Metal Polish, Weld Couplings, Conveyors, and Absorbents.
SERVICES FOR PLASTICS, INC.
Telephone: 800-627-1033
Fax: 800-482-4059
Internet: www.servicesforplastics.com
E-mail: sales@servicesforplastics.com

SERVICES FOR PLASTICS is a manufacturer of barrels, screws, screw tips assemblies, nozzles, nozzle tips and end caps for the plastic molding industry. We also distribute a complete line of industrial accessories for the injection, extrusion, thermoset and blow molding industries. In addition, we specialize in upsize/downsize conversions, thermoset/thermoplastic conversions and reconditioning services for barrels and screws.
Copyright 1997-2017 Services For Plastics, Inc. All rights reserved.