How To Install a Screw Tip Assembly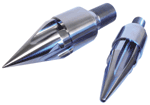 WARNING: Never attempt to rotate or retract a feedscrew without resin.
Always use a heat stable, low temperature plastic resin, that does not
contain fillers or corrosive additives whenever you shutdown your machine.
Make sure the screw tip assembly threads and feedscrew are clean.
Apply anti-seize compound on all threaded areas during assembly. The anti-seize will enable easy removal of the tip assembly in the future.
Assemble the tip assembly to match the diagram below exactly.
Make sure the register of the screw matches perfectly with the seat.
Screw the tip assembly into the feedscrew and tighten.
WARNING: DO NOT OVER TORQUE! CHECK INSTRUCTION MANUAL FOR ALL RECOMMENDATIONS.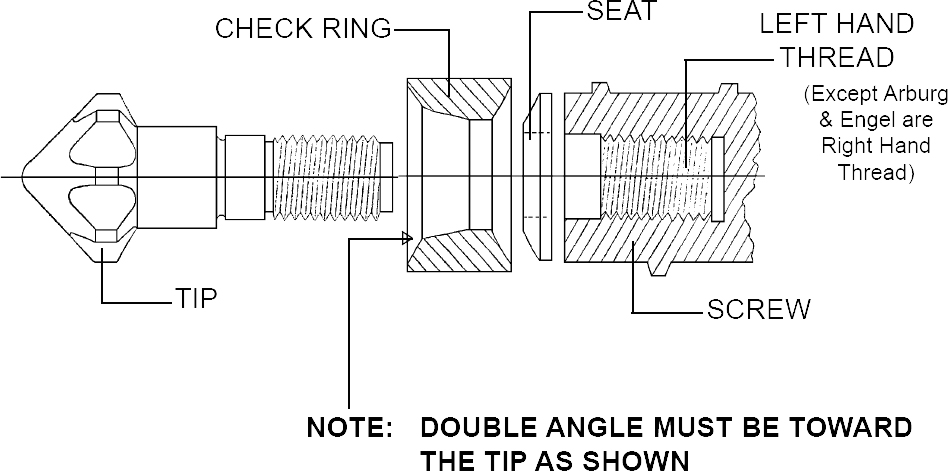 Click Here for more information about Screw Tip Assemblies