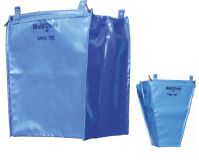 Mold Skirts direct the moldings in the drop zone to where you want them, and prevents uncontrolled loss of ejected parts. The Mold Skirt is made of a durable material that is grease, abrasion, and tear resistant. Mold Skirts are easily cleaned using simple household cleaners and there are no concertina folds to trap moldings or dirt. Mold Skirts come in 18 standard sizes and Tapered Mold Skirts are also available.
Mold Skirts are easy to install and remove, and some assembly of hardware is required. Each Kit contains 1 mold skirt, mounting hardware, and the required number of attaching magnets for the model of skirt. If one of our standard size skirts won't meet your needs, or if you need a special tapered model, we can make them to any size to fit your application.
Looking for something Custom? We now have the ability to create custom mold skirts sizes. Click the For More Information link above to download the order form.
---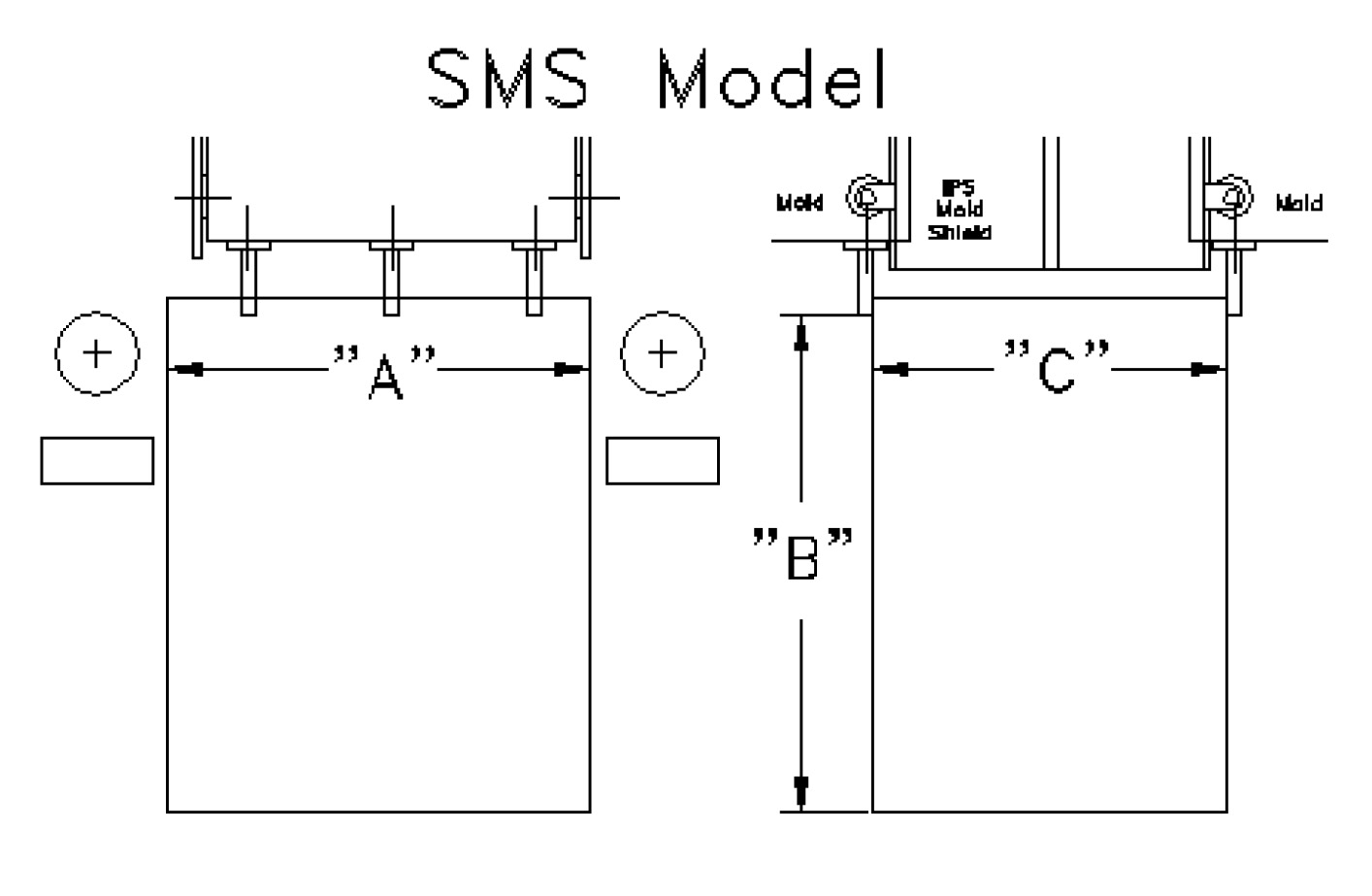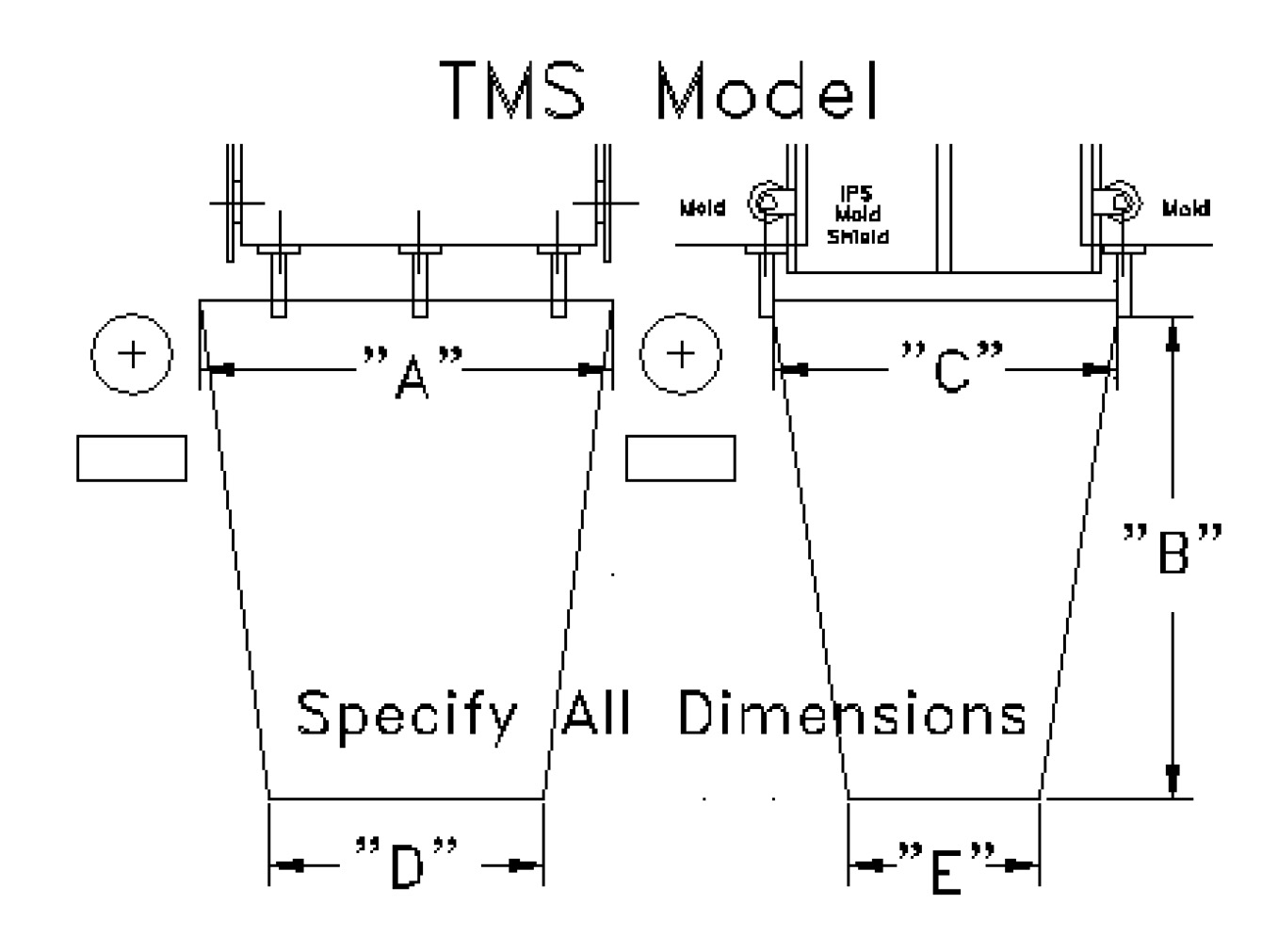 STRAIGHT & TAPERED MOLD SKIRT SPECIFICATIONS

MODEL
NO.
WIDTH
"A"
HEIGHT
"B"
MOLD OPEN
WIDTH
"C"
SMS-20
8" (20cm)
16" (41cm)
8" (20cm)
SMS-25
10" (25cm)
17" (43cm)
10" (25cm)
SMS-30
12" (30cm)
18" (46cm)
12" (30cm)
SMS-35
14" (35cm)
19" (48cm)
14" (35cm)
SMS-40
16" (40cm)
20" (51cm)
16" (40cm)
SMS-45
18" (45cm)
21" (53cm)
18" (45cm)
SMS-50
20" (50cm)
22" (56cm)
20" (50cm)
SMS-55
22" (55cm)
23" (58cm)
22" (55cm)
SMS-60
24" (60cm)
24" (60cm)
24" (60cm)

Manufacturers of High-Quality Products for the Plastics Molding Industry
Home | Request a Quote | Place an Order | Product Index | Online Catalog | Barrels & Screws | Electrical Products | Hoses & Fittings | Molding Accessories | SDS Sheets | Credit Application | Terms & Conditions | About Us | Contact Us

SERVICES FOR PLASTICS, INC.
800-627-1033
7925 N. Clinton St., Fort Wayne, IN 46825-3113, USA
E-mail: Sales@ServicesForPlastics.com
Contact Webmaster regarding content or link problems
Copyright 1997-2023 Services For Plastics, Inc. All rights reserved.